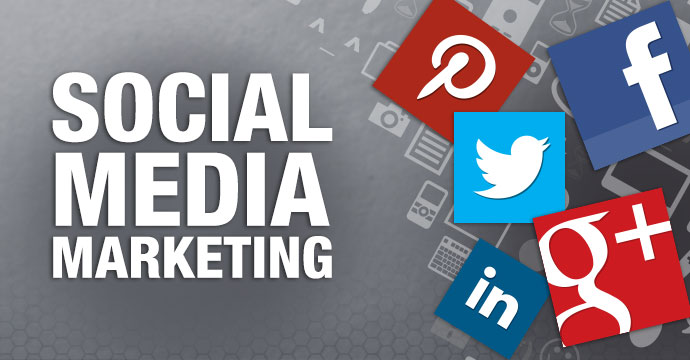 Before reading this post make sure you have read last weeks post on how to build traction on social media.
Advertising has shifted more and more away from traditional media, while social media has been taking over the world of digital marketing. A study by Bill Tancer almost eight years ago revealed that social media became the most popular activity on the Internet, edging out—surprise, surprise—pornography. This is testament to the drastic cultural change that social media has brought about. It has completely reshaped the way people connect to each other, share ideas, and make themselves known to others. The world, since then, has become a much smaller place.
Social media has also defined marketing strategies over the last years. Business writer Jayson DeMers refuted the idea that it was impossible to profit from social media marketing two years ago—in his article "The Top 10 Benefits of Social Media Marketing", he states that over 90% of marketers took advantage of social media to promote their businesses, but not all of them knew how to fully utilize this tool.
How can you expand your social media presence quickly? Here are three tips to help you:
Establish Your Brand
A big part of your social media marketing strategy includes your brand's identity. This would include everything, from your logo to the way your content sounds online. It's best to know your voice on social media. This way, you can control how you interact with users, and leave a lasting impression on the market. If done right, your brand could go viral, so take advantage of your identity.
Know Your Platforms
You know social media doesn't just include Facebook, right? If so, you're on the right track. There are various platforms that you can use, depending on your brand's identity, as well as your marketing strategy. The key behind choosing platforms is to know the people you want to market to. You can link your webpage to these platforms to show your brand off to the world.
Facebook is probably a no-brainer in this case. With a staggering 1.09 billion daily users, Mark Zuckerberg's brainchild covers the most diverse audience amongst all platforms. Facebook is to social media as Google is to search engines. It is the most widely-used website right now, by people all over the world. Of course, this presents a problem: how do you reach your target audience? The good news is that Facebook comes with a feature that allows you to sponsor your posts, allowing it to reach more people. User browsing information is also saved, for relevant search results and advertisements.
Twitter is the next best choice. This platform is well-known for popularizing hashtags, which have taken the social media world by storm. Twitter also possesses the advantage of quick, easy interaction with customers and other brands. Twitter is very easy to use, and it incentivizes catchy slogans and marketing strategies. As of April, Twitter has 310 million daily users.
If you're marketing a specific niche, Pinterest is a great platform. This website allows users to post eye-catching and creative content, categorized through tags. Targeting common search words on Pinterest will allow you to reach your target audience. Pinterest is best for a creative audience, who may look for fashion, photography, health and nutrition, or art materials.
Make Marketable Content
You may be thinking of Search Engine Optimization (SEO), but it doesn't work the same way nowadays—instead of keyword density or link building, you have to take into account content that has value for users. Most social media users are very savvy about the content they want. They will be able to tell apart advertisements from articles with substance. The bottom line is that you should never hard-sell on social media. Additionally, it pays to post content frequently. On Twitter, it should be easier, as you can use scheduling tools to Tweet for you while you're away. On Facebook, it would be best to post during peak usage hours, from 6 PM to 10 PM. This way, you can reach as many users as you want.
Additionally, seriously consider the inclusion of mobile features in your social media marketing strategy. Smartphones are a big part of people's daily activities. By making your webpage mobile-friendly, or even creating an app, you can make accessing your products much easier for mobile users.